Salmon Bracelets - Really, Bracelets from fish?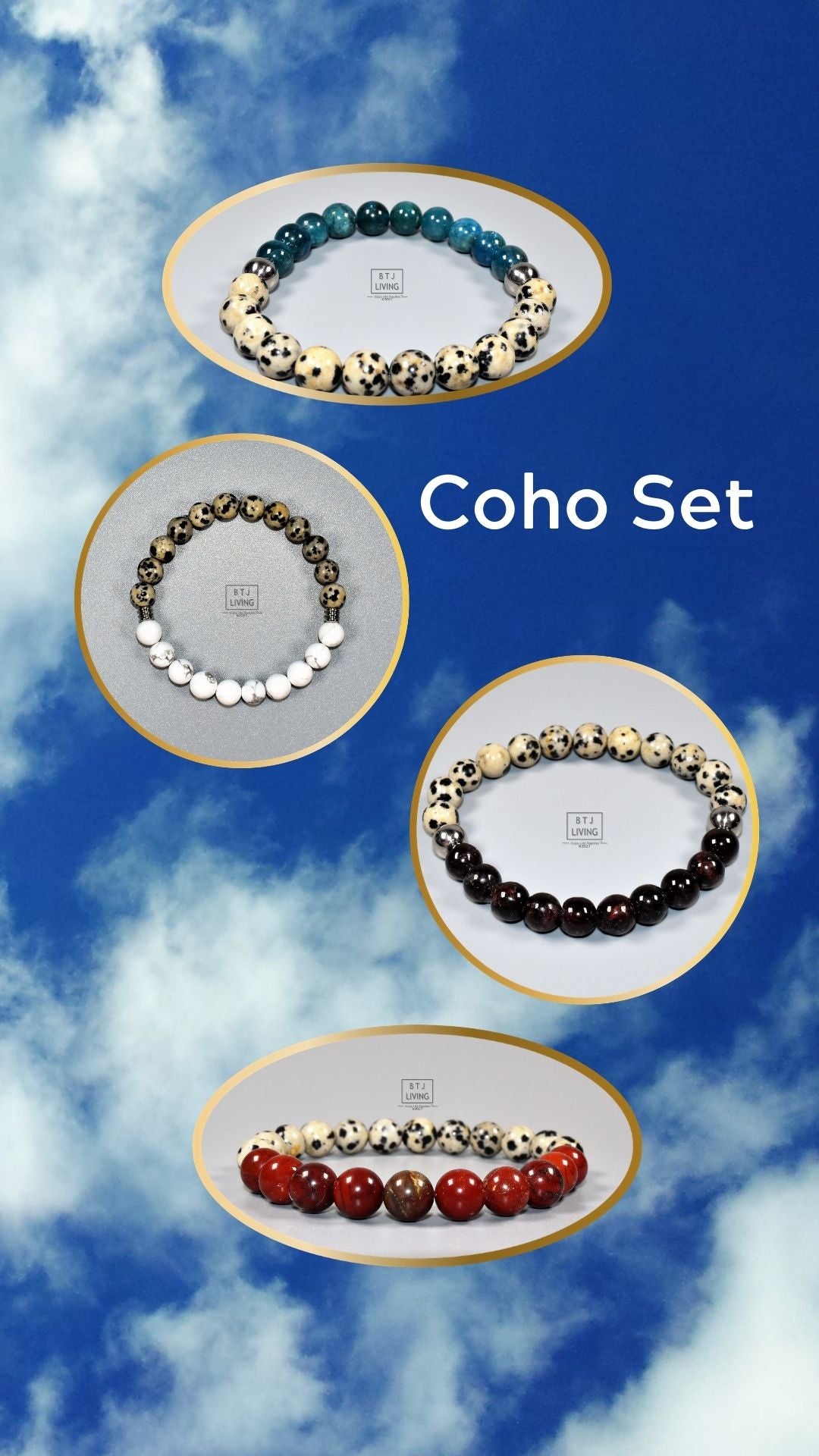 Salmon, the prized fish of Alaska. There are several types of salmon, but we are focusing on the Coho or Silver salmon. Coho have spots - lots of spots but only on the upper part of their tails. They also have color. Depending on where they are in their life, they can be white to dark maroon with other colors in their scales.
Your Coho bracelet stack covers the range of colors - basic white with spots (on all these wonderful bracelets) with touches of white, blue, red, and deep maroon.
Coho stack can be worn individually or as a complete stack. These are great for men and women. Get your favorite color or purchase the entire stack and share among yourselves!
This is a stretch bracelet to fit most wrists. Crafted using polished Dalmatian stones and either Red Jasper, Garnet, Howlite or Blue Apatite natural stones.